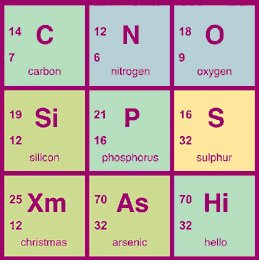 Look Around You
is a BBC series of eight minute shorts parodying educational films, covering such diverse subjects as Math, Music, Water, the Brain, and, well, Ghosts. There's also a bonus
calcium episode
.
Although I can't say that I've seen any of the films that are satirized, the show entertains, and the music has a great Boards of Canada feel to it that sounds authentic and awesome.
The music and much of the writing and acting is by
Peter Serafinowicz
, who was the stuck up roommate Pete in
Shaun of the Dead
.