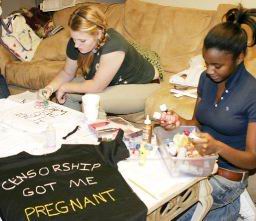 The Associated Press has picked up the story about the Tennessee high school that seized all 1,800 copies of the student newspaper because it featured an informative article about birth control.

School officials say they also object to a story about tattoos and body piercings.

Oak Ridge High School students planned to protest the censorship today by wearing t-shirts such as the one pictured here.
source