First the bad news. Which isn't all that bad, actually. As
Billboard reports
, a
post
purportedly by Jeff Mangum on e6townhall promising upcoming new music is a fake. Of course, all this really means is that there's no new Mangum music, pretty much the situation we were in before.
The good news
is that Cloud Recordings, the Elephant 6-affiliated record label responsible for such things as the Jeff Mangum Live at Jittery Joe's record, will be releasing remasters of early E6 tape recordings. There're a couple of early Will Cullen Hart releases being worked on, including
Cranberry Lifecycle
.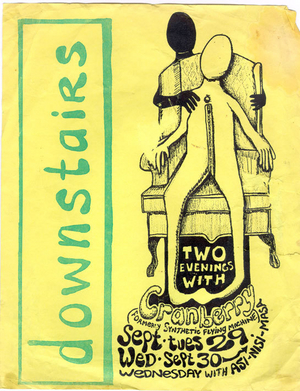 Cranberry Lifecycle was Will Cullen Hart and Jeff Mangum. The group's name bounced around between Cranberry Lifecycle and Synthetic Flying Machine.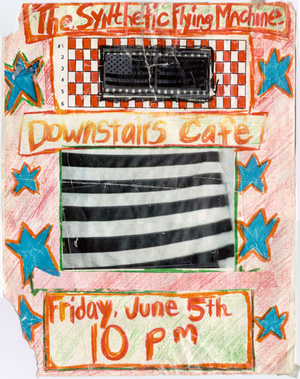 Synthetic Flying Machine would later become a Neutral Milk Hotel song, ultimately retitled King of Carrot Flowers pt 3 ("I hear the marriage of a dead dog sing/and a synthetic flying machine"). Bill Doss joined Hart and Mangum, and these three formed the early core of the Olivia Tremor Control. Mangum left after the first OTC release, the
California Demise EP
, and the Olivias released two albums and broke up.
I'm looking forward to hearing this stuff, as it's not been (to my knowledge) bootlegged yet, I love the California Demise EP (Love Athena, Today I Lost a Tooth, California Demise 1 & 2, A Sunshine Fix, and Fireplace), at least one of my favorite Mangum songs,
Sweet Marie
, resides only on a demo bootleg (leading me to believe that there are other hidden treasures in the vaults), and I liked the Circulatory System album, Hart's post-Olivias project. Good stuff, I hope.